Our Guides
As New Zealand's number one youth tour operator, NZET are known by their team of Kiwi tour managers, passionate about New Zealand and trained in all aspects of tour management.
Tour Managers are selected to be part of the NZET team based on stringent criteria – police checked and experienced with youth, they must enjoy people, have a respect for different cultures and love adventure and fun.
The quality of any NZET tour centres around the experience and passion of Tour Managers. NZET provide extensive training and professional development to equip tour managers with the tools to turn tour groups from strangers into families through unforgettable experiences in a fun, informal and safe way.
---
Meet the NZET Tour Managers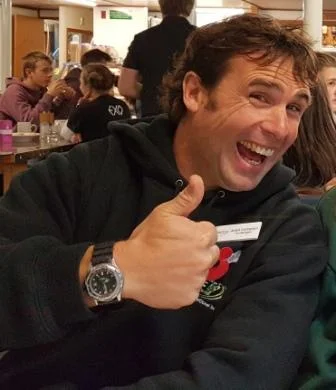 Aiden is a gifted and natural leader with a wide range of abilities and is NZET's most experienced tour manager. He has been on the road with NZET for 13 years! Some of his passengers would have only been 1 or 2 years old when he first started guiding. Aiden trained as a chef in the NZ Army and has an IT degree. Aidan's tours are never dull and his catering is delicious. He is Head of Technology at Napier Boys' high school, has a great sense of humour, loves the outdoors and is keen on Rugby and winter sports.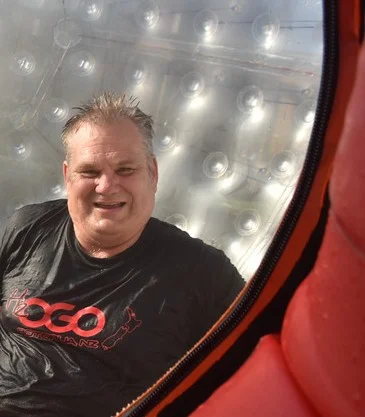 Wayne lives in Tauranga and is a sergeant in the NZ Police force. He is proud to show visitors how beautiful New Zealand is. He is very easy going and enjoys learning about other cultures and listening to students' stories on tour. He believes that New Zealand has some of the best scenery on earth and takes as much leave as he can to go out on tour.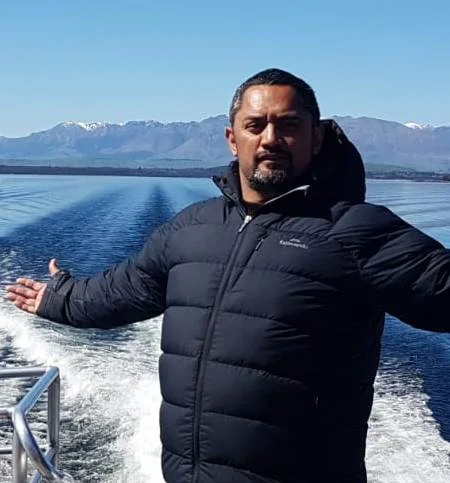 Huey is a NZ Māori with tribal affiliations to Tuhoe, Ngai Tahu, Tainui & Nga Puhi with a touch of Native American ancestry. He is a teacher who enjoys working with youth, music, playing guitar, cooking & Kapa Haka (Traditional Māori performing arts) Huey is passionate about his Māori culture & loves being able to guide Manuhiri (visitors) around NZ, ensuring they leave with happy memories that will last a lifetime.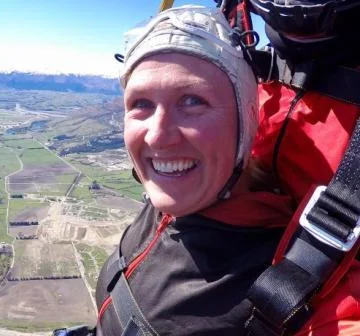 Jill is a school teacher from Tauranga. She loves to travel and has spent time living in Nepal and London. She has a good sense of humour and does a bit of rowing. In her spare time she loves to get into the outdoors and going on adventures.
Louise is from Tauranga and studies at Waikato University, majoring in Tourism, Hospitality management and psychology. She enjoys dancing, outdoor adventures and making the most of the opportunities that life brings. She is fun, energetic and loves meeting new people.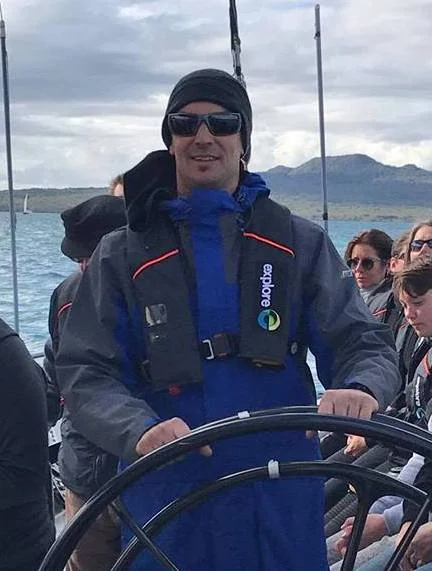 Scott is the Business Development Manager for NZET. He lives in Tauranga, has a Masters of Education and is a trained ESOL teacher. He has travelled extensively and has a background working with exchange students, marketing, student recruitment and tourism. He is extremely enthusiastic about young people and loves to see the smiles on students' faces after they have just had the adventure of their young lives and made lifelong friendships.